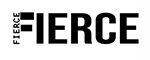 Graphic Designer
Société: Fierce
Localisation: La Marsa, Tunis
Type de Stage: Sur place
Durée ou Période: 1-2 Mois
Date d'expiration: 2023-06-12
Contact: 55 211 122
Description du stage:
We are looking for a highly creative Graphic Design intern to join our Fierce team. In this position, you will be working with the marketing team to help create designs and build the brand's visual identity.
Your duties will include
Designing social media posts and Website banners
Designing packaging
Creating designs to be printed on items of clothing
Skills & Qualifications
Strong desire to learn along with a professional drive
Creativity and the ability to think outside the box
Great communication and interpersonal skills, ability to work in a team.