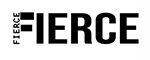 Community Manager
Société: Fierce
Localisation: La Marsa, Tunis
Type de Stage: Sur place
Durée ou Période: 1-2 Mois
Date d'expiration: 2023-06-12
Contact: 55 211 122
Description du stage:
We are looking for a Community Manager intern to join our Fierce team. In this position, you will be working with the marketing team to help increase brand awareness and loyalty.
Your duties will include:
Design social media campaigns
Creating social media content (Facebook, Twitter, Linkedin, Instagram, Pinterest)
Answering the customer's comments or questions
Writing content for the company's blog or website.
Creating content for mail diffusion (newsletter…) or online diffusion.
Skills & Qualifications
Strong desire to learn along with a professional drive
Solid understanding of different marketing techniques
Excellent verbal and written communication skills
Familiarity with marketing computer software and online applications (e.g. CRM tools, Online analytics, and Google Adwords)
Passion for the marketing industry and its best practice