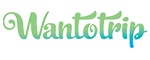 Business Developer
Société: Wantotrip
Localisation: Tunis, Tunis
Type de Stage: Sur place
Date d'expiration: 2023-06-12
Contact: (+216) 26 877 858
Description du stage:
Market Research and Analysis
Lead Generation and Prospecting
Relationship Building
Sales Strategies and Planning
Proposal Development and Presentation
Negotiation and Closing Deals
Collaboration with Internal Teams
Sales Reporting and Analysis
Relationship Management
Industry Knowledge and Networking
Skills & Qualifications
Intellectual curiosity and proactive approach to searching for new and creative ideas
Strong communication, planning, and organizational skills
Commitment to personal growth and career development including mobility and flexibility.
Team work and willing to perform trough cooperation.
Strong attention to details.
Willingness for change and solving problem.
Strong analytical mindset.
We can plan interviews to see the skills