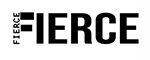 Digital Marketer
Société: Fierce
Localisation: La Marsa, Tunis
Type de Stage: Sur place
Durée ou Période: 1-2 Mois
Date d'expiration: 2023-06-12
Contact: 55 211 122
Description du stage:
We are looking for a highly creative digital marketing intern to join our Fierce team. In this position, you will be working with the marketing team to help increase brand awareness and loyalty.
Your duties will include:
Implementing and monitoring digital marketing campaigns.
Supporting the marketing team in daily administrative tasks.
Planning and managing our social media platforms.
Helping with content creation and copywriting.
Preparing reports on our marketing performance.
Analyzing and evaluating important metrics that affect our conversion and developing action plans to help improve KPIs.
Monitoring improvements of SEO.
Helping the marketing team to follow-up and improve the digital marketing strategy
Skills & Qualifications
A vivid interest in fitness and fashion.
Bachelor's or Master's degree in marketing or a relevant field.
Proficiency in French and English.
In-depth knowledge of social media platforms and Google Analytics.
Highly creative with excellent analytical skills.
Great communication and interpersonal skills, ability to work in a team.