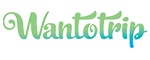 Developers
Société: Wantotrip
Localisation: Tunis, Tunis
Type de Stage: Sur place
Durée ou Période: 1-2 Mois
Date d'expiration: 2023-05-12
Contact: (+216) 26 877 858
Description du stage:
Software Development
Programming Languages and Technologies
Application Design and Architecture
Problem Solving
Testing and Debugging
Collaboration and Communication
Continuous Learning
Version Control
Maintenance and Support
Skills & Qualifications
Intellectual curiosity and proactive approach to searching for new and creative ideas
You follow new technological innovations
Strong communication, planning, and organizational skills
Commitment to personal growth and career development including mobility and flexibility.
Unquestioned commitment to integrity ethical decision-making
Team work and willing to perform trough cooperation.
Strong attention to details.
Willingness for change and solving problem.
Be passionate about digital transformation.
Strong analytical mindset.
Data oriented.